HOW TO LOGIN TO MY PERSONAL ORKA SERVER?
After hitting the public IPv4 of your Personal Orka Server, you will see the following welcome page.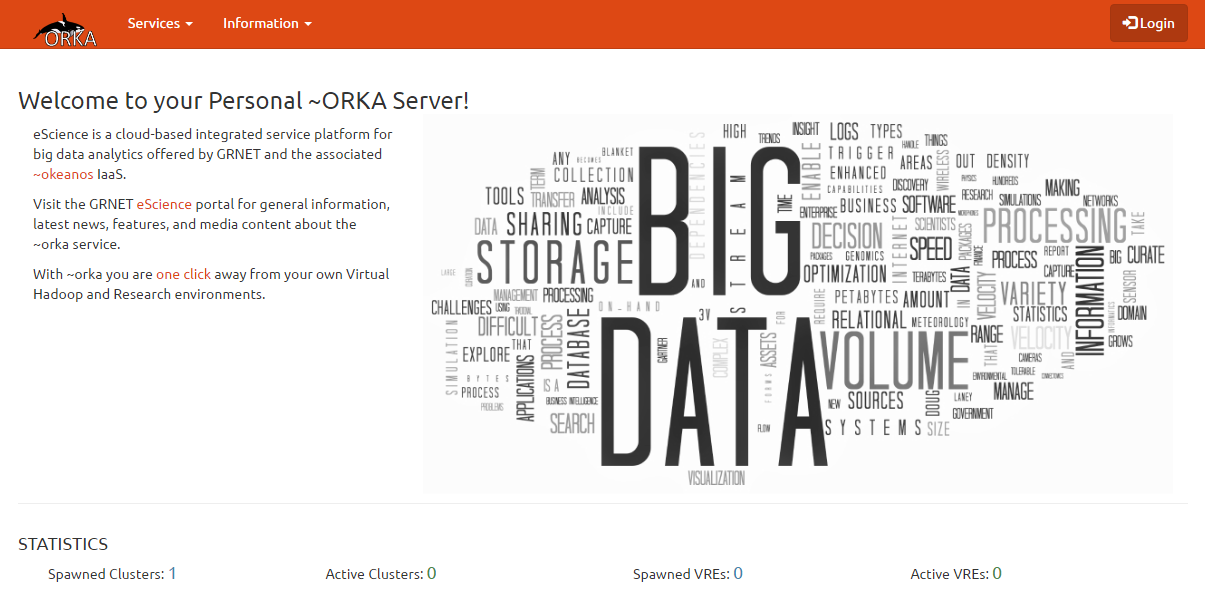 Select the login option on the upper right corner in order to login. You will be asked to fill in your ~okeanos account token which you may find here.

Press the Submit button to login to your Personal Orka Server's dashboard.