HOW CAN I CREATE REPRODUCIBLE EXPERIMENTS?
Select the 'Create Experiment Metadata' in the services dropdown list.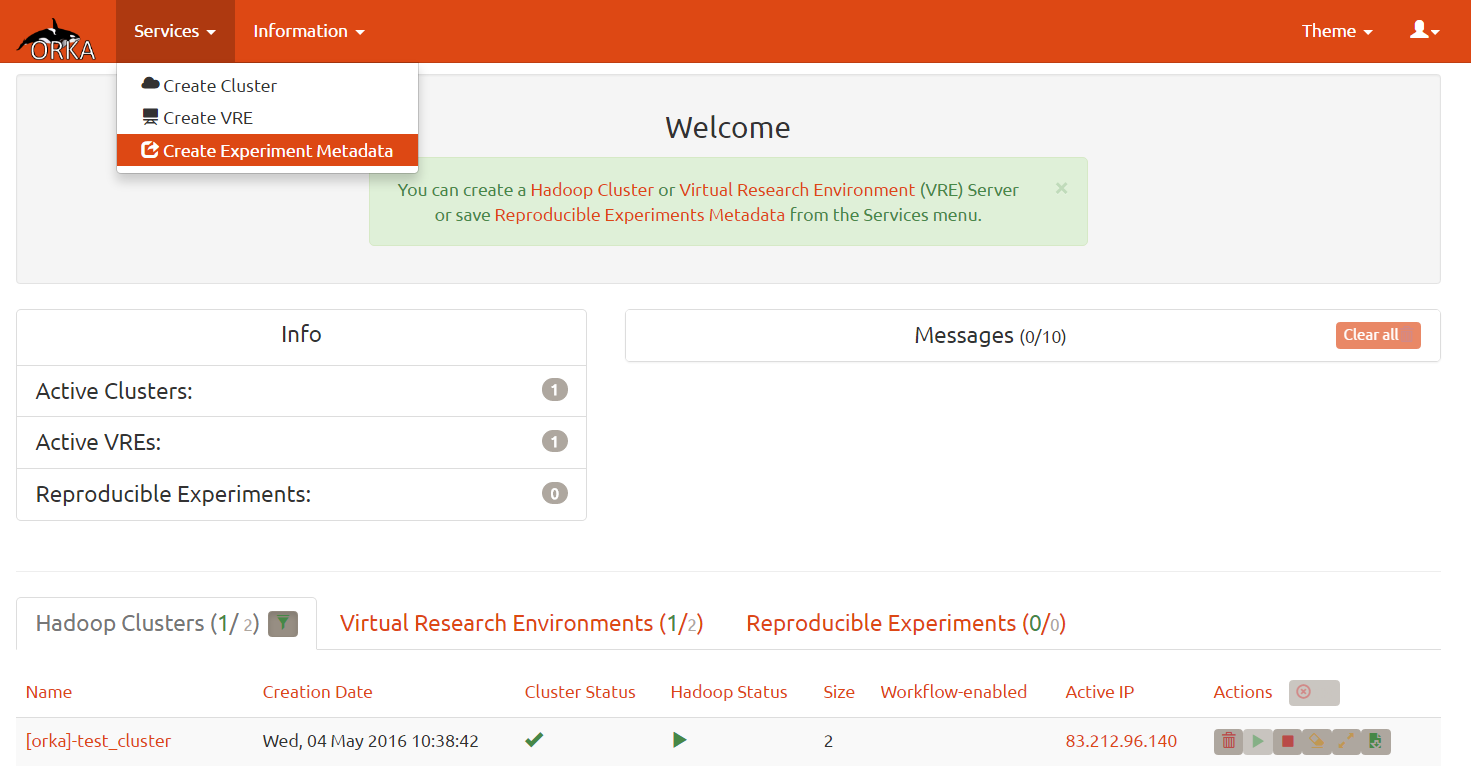 In the page that will appear, you will be given two options; create new Experiment Metadata or import existing ones. If you choose to create new Experiment Metadata you must select the source cluster, the metadata destination and the pithos destination where the metadata will be saved.

Otherwise, you can give the Experiment Metadata filename and the Pithos path to directly import it.