HOW DO I MANAGE MY HADOOP CLUSTERS?
By clicking on the cluster's name, you can enter the Hadoop cluster management section. Here you may see a brief summary of the cluster's details.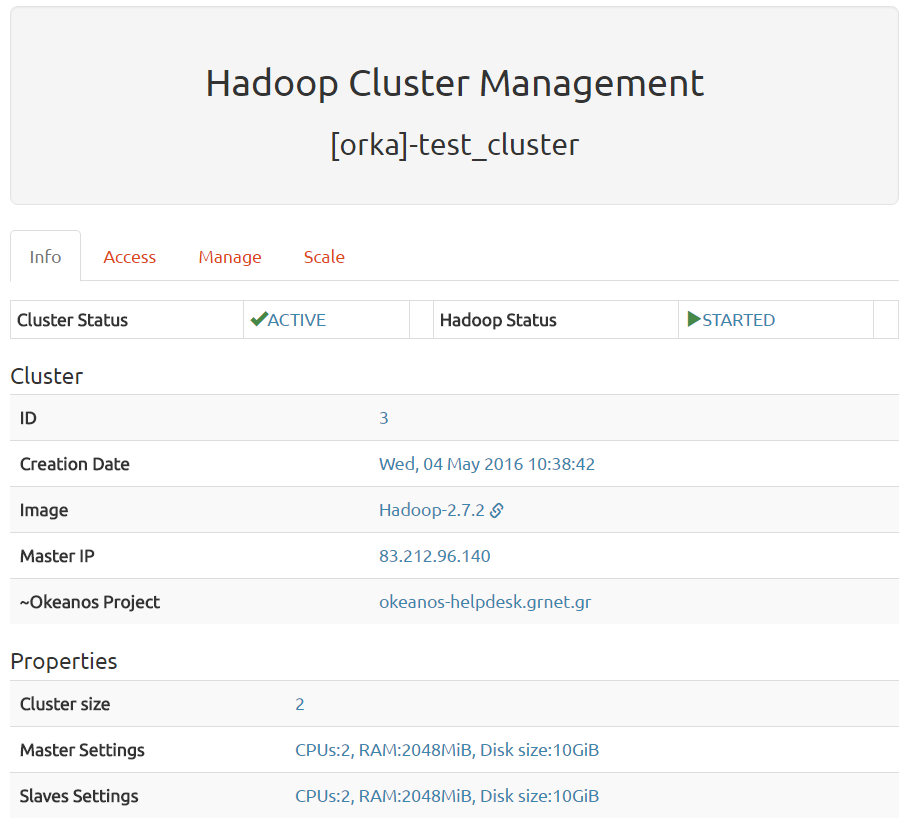 In the access tab, links to access the cluster are provided.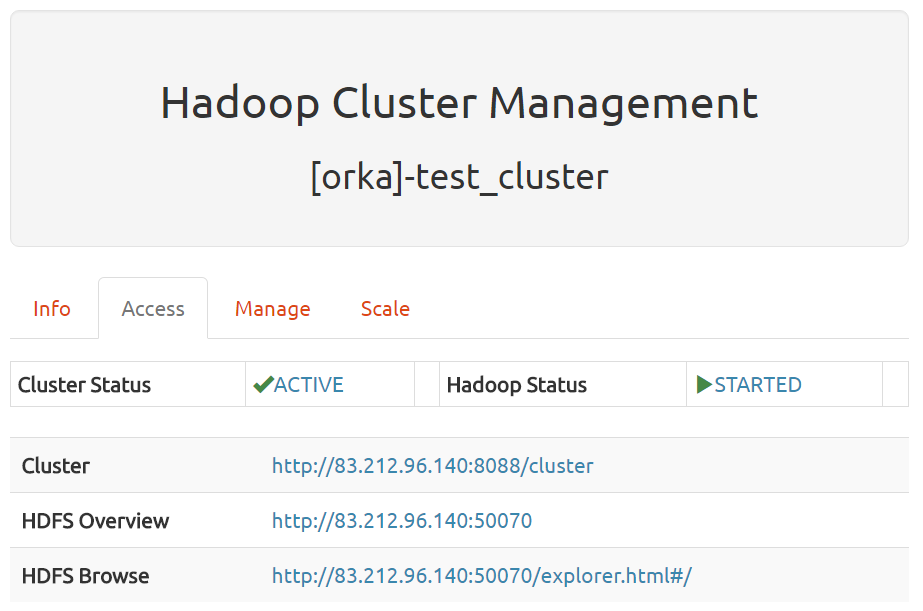 In the manage tab you can perform certain actions on that specific cluster. You can start/stop the Hadoop cluster, destroy it or format the HDFS.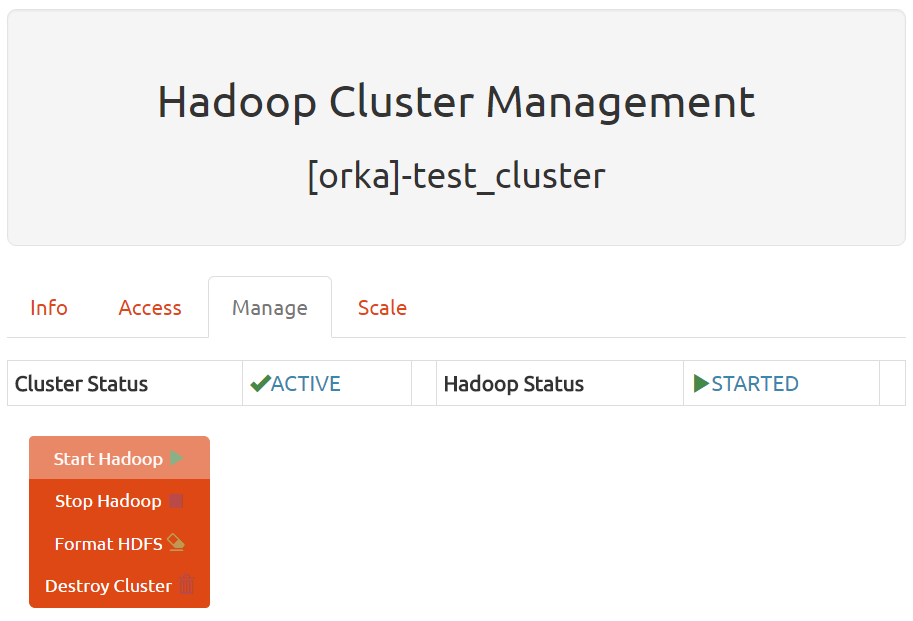 The scale tab gives you the option to set the desired new size of the cluster.