HOW DO I MANAGE MY VIRTUAL RESEARCH ENVIRONMENTS?
By clicking the VRE's name you can enter the VRE Server Management page. General information about the VRE Server is provided in the info tab.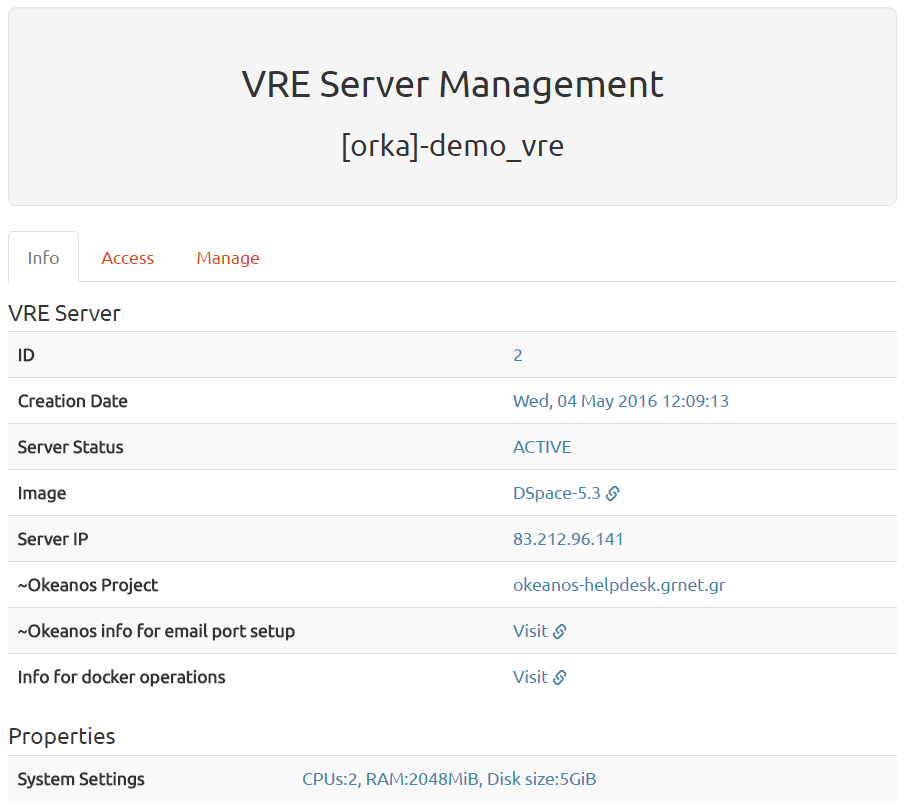 The access tab informs you on how to access your VRE Server.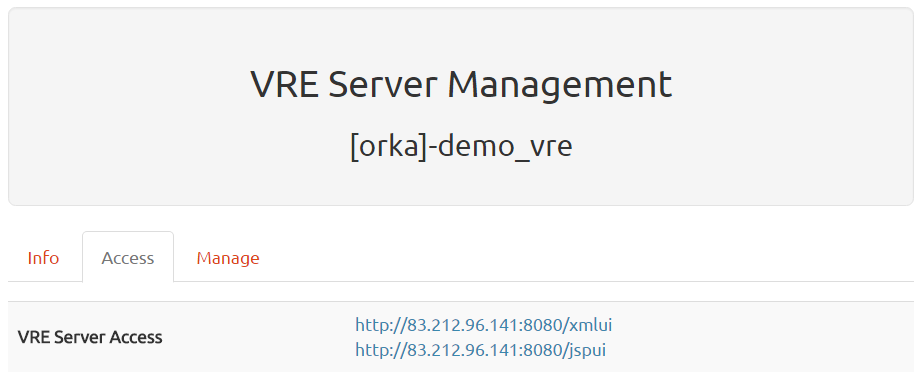 Finally, you can destroy the VRE Server from the manage tab.