HOW DO I MANAGE MY VM?
Let's see first the many states of your VMs. Each VM can be in one of 3 states:
Running: The VM is working properly and you can connect to it.
Stopped: The VM is switched off.
Rebooting: The VM restarts, it will soon be Running and you will be able to use it.
Also, you can see the IPv4 and IPv6 address of each VM. Finally, with "Info" you can see some technical features of the machine, such as number of core CPUs, RAM size, Image size, CPU and network usage and link to the VM's tag edit page.
Pointing the mouse over the VM you want to manage will show this menu, if the VM is running: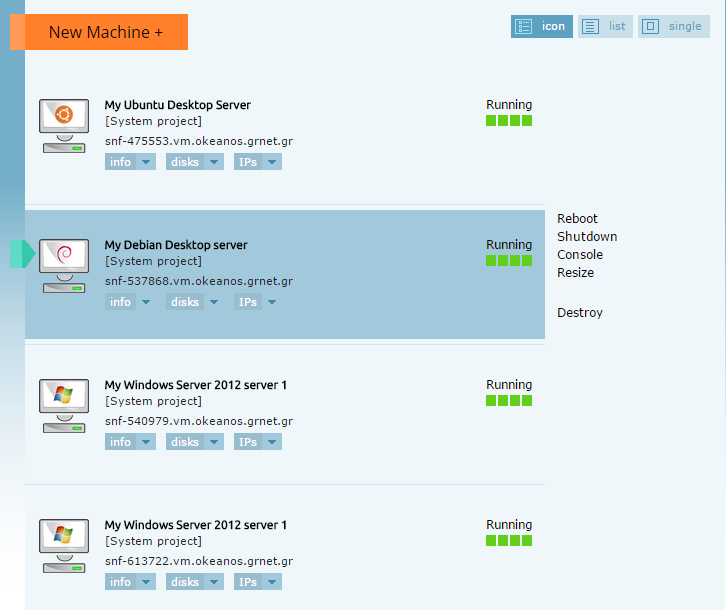 The available options are the following:
Reboot: Restart the VM
Shutdown: Shut down the VM
Console: Access to the virtual machine via Java without using a remote connection program. This is used primarily for troubleshooting.
Resize: Modify the technical specifications of your VM.
Destroy: Destruction of the VM! Irreversible process!
Otherwise, if it is stopped, you should see the following menu: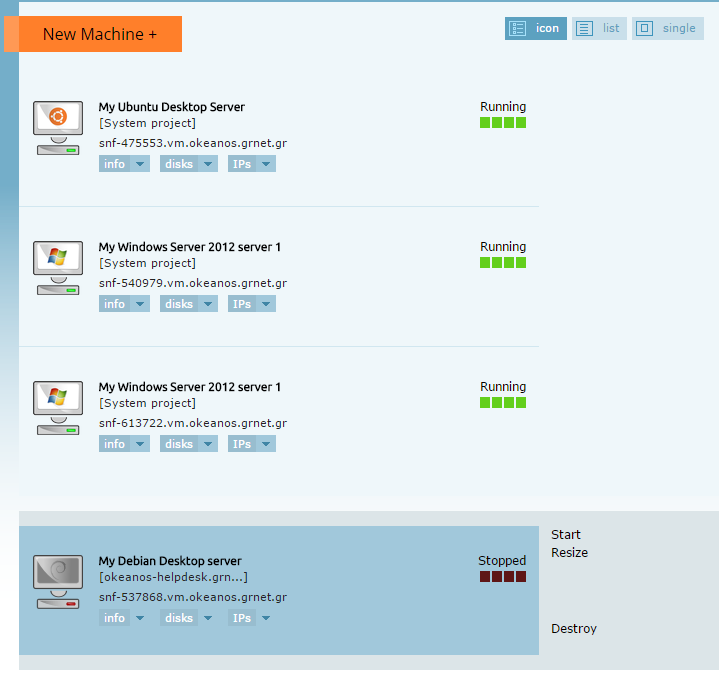 The available options are:
Start: Start the VM
Resize: Modify the technical specifications of your VM.
Destroy: Destruction of the VM! (Yes yes, irreversible process ...)