AGKYRA FILE SYNCING CLIENT
Agkyra is the de facto file syncing client for Pithos+. It runs on Linux, Windows and Mac OS X.
It features:
simple and discreet GUI
efficient syncing in the background
robust conflict resolution (user data is always preserved)
advanced options (e.g., CLI, different containers)
Getting started
grab the latest copy
unzip and double click
If this is the first time you are using Agkyra, a setup window will pop up.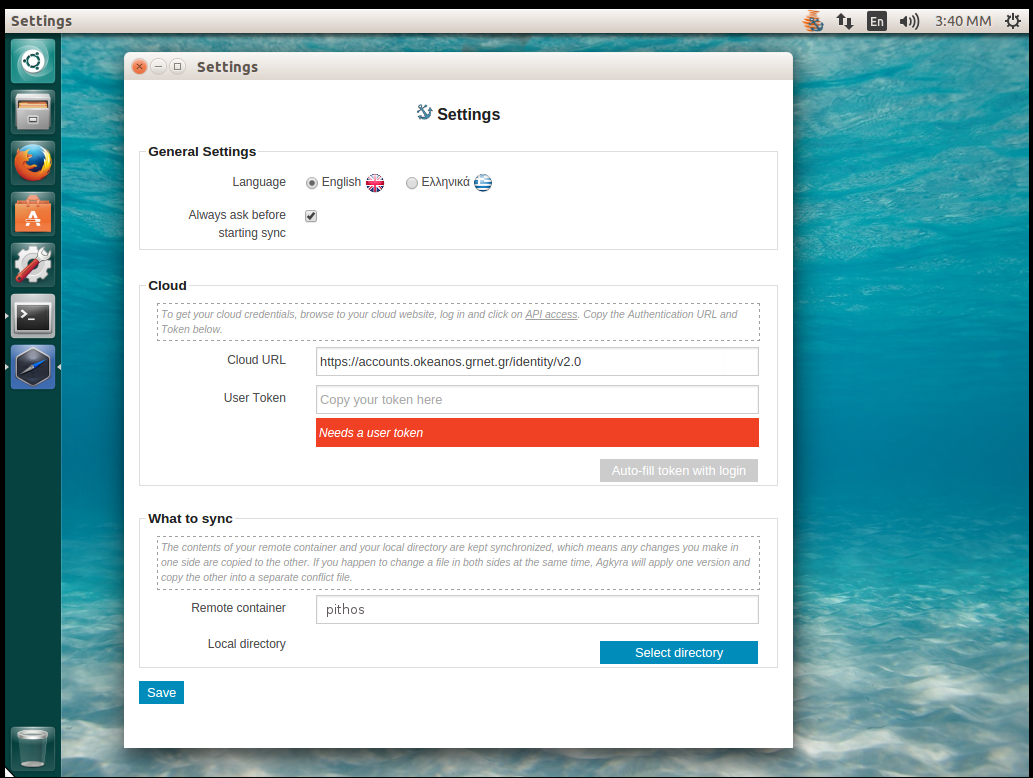 First, you need to provide your credentials. If you don't know your current token, click the "auto-fill token with login" button. Agkyra will ask for your credentials in order to retrieve the current token for you.
Then, click on "Select directory" to select the local directory to sync with the Pithos+ container.
Click "save" and Agkyra will start syncing. An Agkyra icon will appear on your system tray.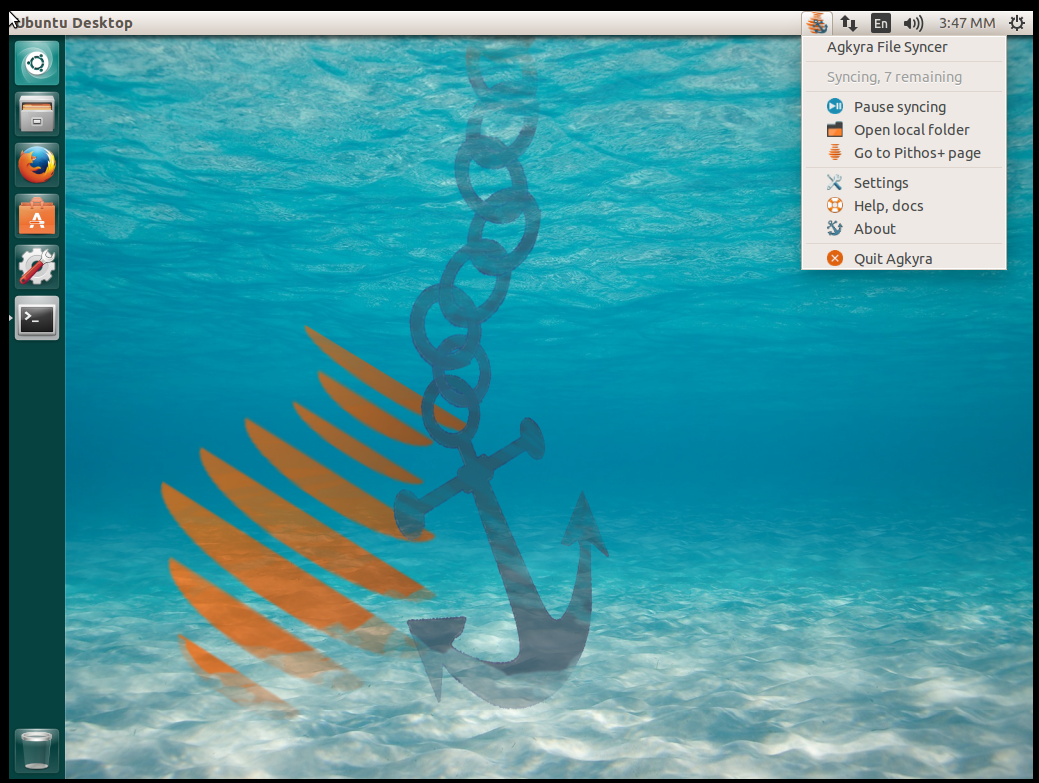 Soon, all your files of your Pithos+ container will be downloaded in your local directory. What's more, everything you put in this directory will also be available on your Pithos+ container
Sync with a different container
The default storage space on Pithos+ is a container called "pithos". Each user has one and that's where they usually store their data. By default, this is the container Agkyra syncs with.
If you need to keep your "pithos" data separate to your syncing data, you can use a different container. To do this, fill in the container name in the corresponding field in the Settings window (click the Agkyra icon on the system tray and then click "Settings").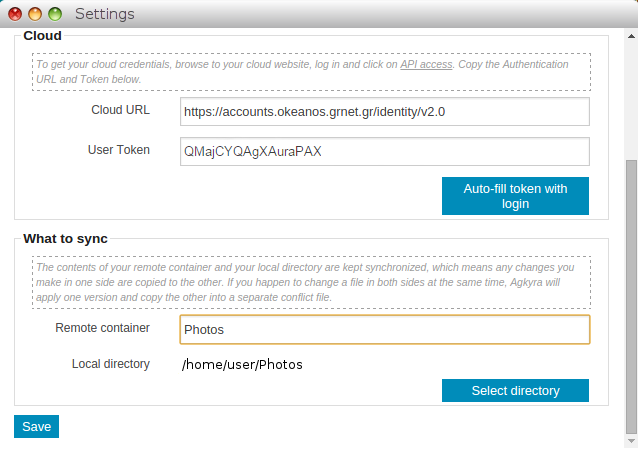 The name of the container can be any word that makes sense to you. If it does not exist, Agkyra will create it.
For instance, to share your "Photos" directory between your home PC and your laptop, it would make sense to name your container "Photos" and update the Settings on both machines accordingly. Then, anything you put in the "Photos" directory on one machine will appear on the other as well.
There is more
Agkyra looks and feels simple and discreet, but there is more to it than just a system tray icon. For instance, you can use the CLI or you can launch and manage the daemon programmatically.
Check out the Agkyra documentation for more information.